2018 Volkswagen Tiguan to Feature New Engine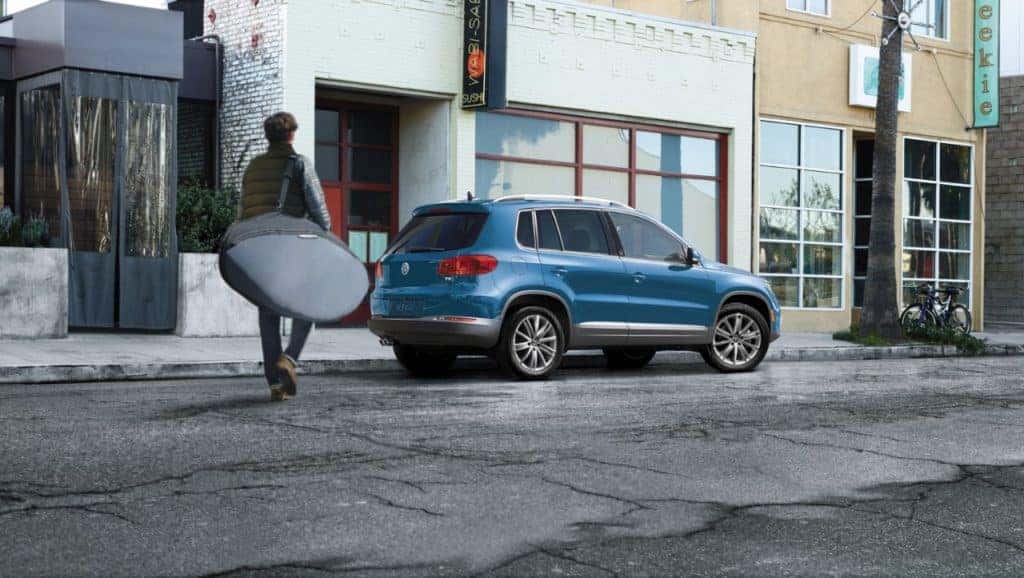 When it's released to dealerships this summer, the all-new 2018 Volkswagen Tiguan will be powered by the most advanced version of Volkswagen's EA888 four-cylinder engine to date. This innovative update will deliver improved power, efficiency and responsiveness to the turbocharged and direct-injected four-cylinder engine.
Making its debut in the Tiguan SUV, this 2.0-liter TSI® engine uses a variable valve timing system to optimize fuel economy and performance. When the vehicle is idling, the valve openings are shorter; when a greater load is put on the engine, the valve is open longer to make use of the engine's full power and torque.
Volkswagen engineers placed emphasis on making the engine most efficient when in use for the driving that most owners engage in daily, leading them to introduce a modified Miller combustion cycle. The traditional Miller cycle shuts the intake valves right before the end of the intake stroke, whereas this so-called Budack cycle closes the intake valves much earlier — resulting in longer combustion and faster air flow. All of this is a rather technical way of saying that the net result is a better mix of fuel and air, which leads to lower fuel consumption and increased engine torque.
The 2.0-liter TSI engine will eventually be available in other Volkswagen models. To learn more about the new 2018 Volkswagen Tiguan, contact a member of our sales team. They'll be happy to answer any questions you may have.