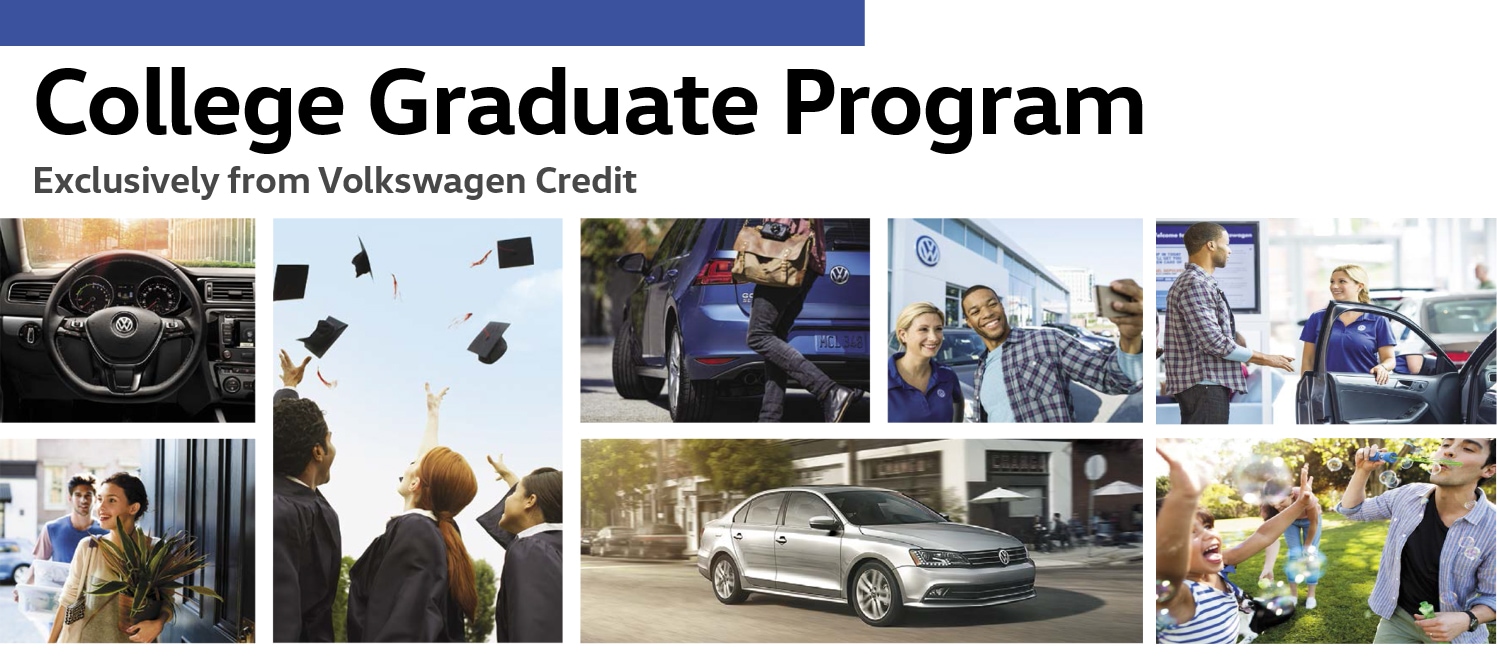 Just like Gene Messer Volkswagen VW thinks graduating college is an achievement worth rewarding.  That's why they created the College Graduate Program.(1) It is designed to help our customers buy or lease a new Volkswagen. 
Offer highlights: 
Receive a $500 Contract Bonus(2) when you purchase or lease any new Volkswagen vehicle through Volkswagen Credit. 
Get competitive rates even if you have a limited credit history.  Credit history is not required, but if you have existing credit, it must be good standing. 
No security deposit is required on a new lease.  
You'll need to meet the following requirements: 
You graduated within the past 24 months, or will graduate in the next six months from an accredited U.S. or Canadian college or university. 
You are a U.S. citizen or permanent resident. 
You have a full-time (permanent) job, or have a written commitment from your future employer.  
When you visit Gene Messer Volkswagen you'll need to provide: 
Your valid driver's license. 
Proof of insurance and agent contact information. 
A copy of your degree or transcript and contact information for your college or university. 
Proof of income and full-time employment as well as contact information for a human resources or payroll representative.  
Two complete personal references (including address and phone number) who reside in the U.S. and that Volkswagen Credit can contact directly.