Volkswagen Introduces the 5-Door Arteon In Geneva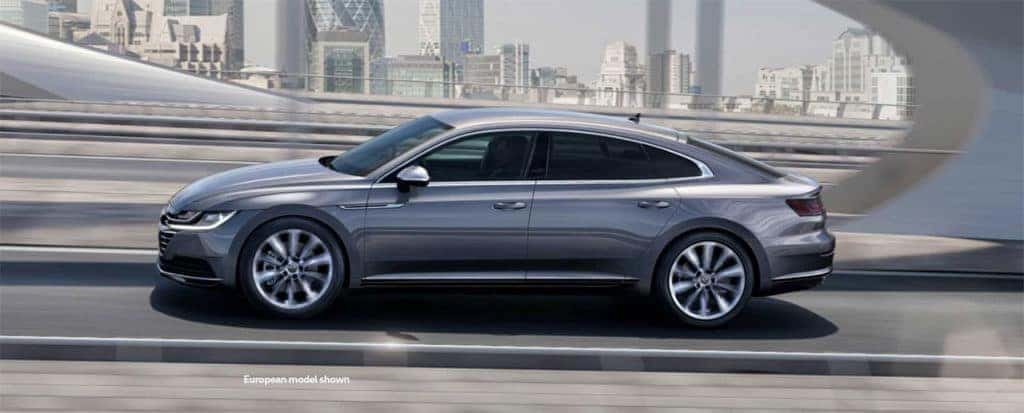 Since about 2008, Volkswagen has offered the CC to drivers as a sportier, more up market alternative to the brand's own Passat. As a niche market model, it never had sales that would rival its smaller sibling. Now, it has a successor—and a new name. Ladies and gentlemen, meet the all-new Volkswagen Arteon.
Pronounced AR-tee-on, the new midsize adds a dash of practicality that many lamented that the CC was lacking—a hatch. It only gets better from there. The basis of the Arteon's design was the Sport Coupe Concept GTE from 2015, and not much has changed, there. The front end has to be out favorite, with chiseled, LED accented daytime running lights being the perfect lead-in for the car's svelte, low look.
On the inside, we expect upscale materials throughout, and an introduction of the VW Digital Cockpit system. Globally, the Arteon will be offered with no less than sixpowertrain choices, with the most likely U.S. engines being two versions of a 2.0-liter turbocharged four-cylinder—one making 148 horsepower, and the latter making 276. That sounds like plenty for us, and the announced 4Motion AWD doesn't hurt either (the CC has since ditched its AWD version).
While the Arteon won't arrive until next year, there are still plenty of other new Volkswagen models to go around. Check out the CC, Passat, or other models right here at our Lubbock, TX showroom whenever it's convenient.